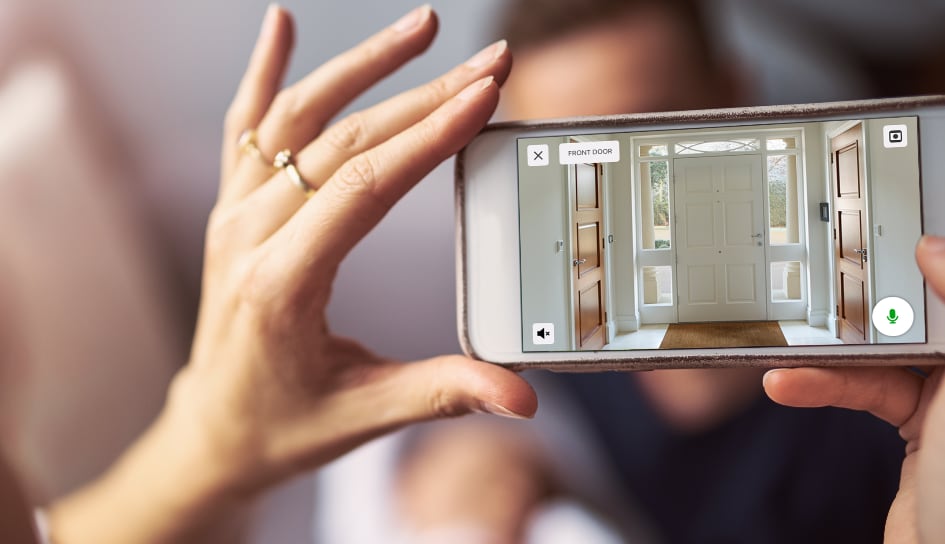 Are Smart Locks Worth It In Allentown
Have you thought about improving your locks? In past times, you only had the choice to use traditional keyed locks. But, if you are looking for the latest in technology, you should install a smart device that can link into your home security system.
But are smart locks worth it in Allentown? Or will you be throwing your money away on overly complicated gadgets?
Key Locks Vs. Smart Locks in Allentown
When it comes to door locks, you have various options. However, you will find that most entryways are secured by one of the following: a handle lock and a key deadbolt, a deadbolt with keypad, or a smart locking system. Turn the key on an ordinary deadbolt, and the cylinder enters past the strike plate on the frame. The bolts have the option of being a door handle lock that's spring-loaded, which means the door is more difficult to break open with a an instrument such as a crowbar. If you would prefer not having to fiddle around with an ordinary keyed entry, you can install a touch-pad solution that activates the bolt through a code of 3 or 4 numbers.
Smart locks are connected devices that is a popular alternative for your standard deadbolt and door handle. In the same fashion as a touchpad solution, you use a numerical PIN to unlock your doors. But when you utilize a smart lock, you will be able to integrate with your property's wireless network or your comprehensive home security to do more. With the help of a simple mobile app, you have the ability to:
● Activate your door locks remotely
● Program in custom keycodes for friends and family
● Get a phone text when someone unlocks the door
● Create temporary key codes for visitors
When Are Smart Locks Worth It In Allentown?
If you are thinking about using a couple smart locks as replacements for your traditional locking systems, you might be undecided on whether they are worth it. It would add convenience to operate your locks from work, but the make and model play a big role in how dependable and functional they will be. When going with a stand-alone unit, be certain that your smart lock utilizes up-to-date encryption and features a smartphone app that's frequently updated.
But you should know, the greatest benefit of a smart locking system is found if you connect it to your home's overall security. This gives you the option of having your locks coordinate with your additional security elements to upgrade your home's defense and make your life easier. To illustrate, when your video doorbell detects someone coming up to your front porch, your smart locks can automatically lock. Or set geotracking on your security system mobile app and unlock your front door when you turn onto your driveway. You even have the option to set off an alarm if someone tries to punch in the wrong lock code multiple times.
When you weigh the benefits, a smart lock is worth it in Allentown if it's connected to your comprehensive security system!
Call Now To Include Smart Locks With Your Smart Home Security System
To get the top smart locks in Allentown -- along with a state-of-the-art home protection plan -- reach out to Secure24 Alarm Systems. We'll help you customize the perfect system with the alarms, sensors, cameras, and locks for your needs. Call (601) 298-3167 or send in the following form to request a consultation.
Cities Served Around Allentown By Secure24 Your Local ADT Authorized Dealer