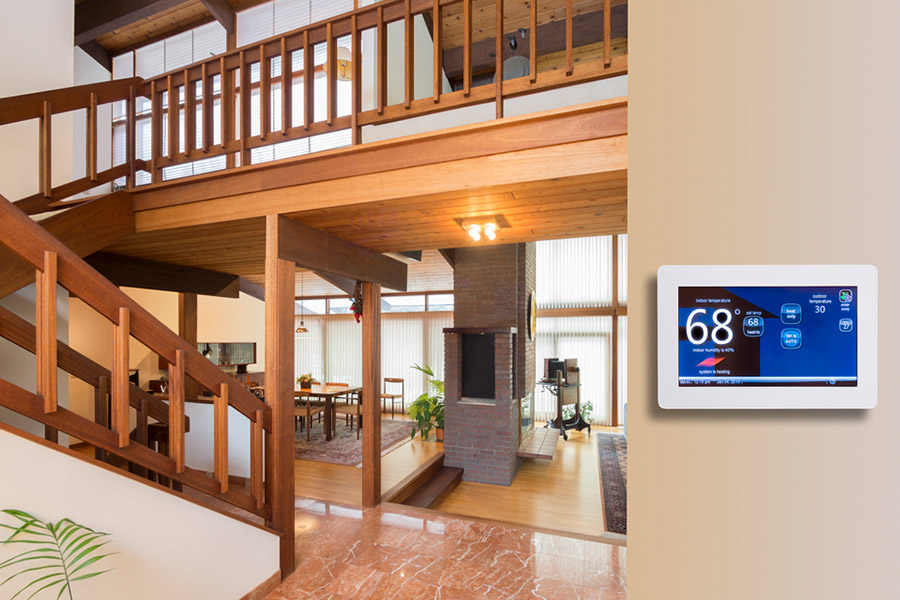 Does It Make Sense To Install A Smart Thermostat In Allentown?
The latest smart thermostats have advanced quite a ways past the basic mechanism for controlling your HVAC system. If you want to install a smart thermostat in Allentown, you stand to enjoy an abundance of comfort with far less hassle. Equipped with wireless connectivity, temperature settings for multiple zones, and the convenience of home automation, these innovative devices will reduce utility bills and improve your home's overall comfort and safety.
What Are Smart Thermostats In Allentown?
After your install a, your multi-faceted smart thermostat will work the same as the old version in the sense of basic usability. The style might be more contemporary, but you'll still be able to see the current temperature. You'll still have the chance to raise and lower the temperature directly at the unit, and a smart thermostat still offers the ability to switch between cool, heat, and fan.
However, when you install a smart thermostat in Allentown, you will enjoy a whole host of exciting features. This is due to the fact that your home's comfort control is connected wirelessly to a larger system, like your Google smart speaker or your home's security system. With a smart hub or smartphone app, you may program your smart thermostat to adjust your home's temperature settings by itself at whatever times you choose or to respond to a triggered event in your network. The bottom line is a property that's more comfortable and energy-efficient.
Reasons To Install A Smart Thermostat in Allentown
There are a range of reasons to upgrade your standard unit to a smart thermostat:
● Simple management through a cell phone app. Take command of the thermostat no matter where you are with a mobile app like the easy-to-use option from ADT. Is it a little too warm as you're struggling to get some rest? Just grab your smartphone and turn on the air without getting up. You can also check on your property's temperature while on summer break, and adjust the temp to save energy if your house is empty.
● Create smart schedules. Your smart thermostat allows you to implement smart schedules for your HVAC system. Program various temperature adjustments to accommodate your family's needs. Reduce the heat when it's time to go to bed, then bring it back up about an hour before you start your day. You can even create specific scenes for specific occasions -- for example a scene for when you're hosting a party or a scene for when you use the fireplace.
● Reduce energy consumption with automation. An incredible advantage of using smart thermostats is that they can reduce utility costs. You have the ability to effortlessly modify the temperature as needed due to seasonal fluctuations, weather events, or time of day. You'll never spend excess energy heating a vacant residence. And when you set schedules, your thermostat makes automatic adjustments. Various energy providers even offer rebates and savings programs on select models.
● Use vocal directives to direct your smart systems. If you elect to install a smart thermostat in Allentown, you can also program it to function with an Amazon Alexa or Google Home speaker. This gives you the ability to adjust your home's comfort without even using your hands.
● Connect your thermostat to other home automation items. If your smart thermostat is part of an overall home defense package, you're able to link all your devices into an interactive group. This helps protect your property when emergencies arise. For instance, you might program your thermostat to activate the HVAC fan when your fire alarm goes off.
Get A Smart Thermostat In Allentown Today
When your old thermostat doesn't meet your home comfort requirements, you should upgrade to a new "smart" model. These wirelessly connected components are sleek, simple to operate, and can save money over the long haul. The greatest advantage is when you link it with a state-of-the-art residential security installation. Contact us today at (601) 298-3167 or submit the following form to request your smart thermostat.
Cities Served Around Allentown By Secure24 Your Local ADT Authorized Dealer